products - rubber granulate matting for use outdoors based on EPDM and SBR granulate
This kind of mats is manufactured in shape of tiles and it is designed for outdoor use. One of most important features of our product is non-slip , durable and flexible surface. The bottom surface is made in the form of a chocolate bar, which allows the use the product both on concrete surfaces as well as directly on the compacted ground.

Technology ensures complete reproducibility in terms of size, weight and colour fastness. Each mat has 16 bore holes for mounting - 4 on each side.

We provide a wide selection of colours on upper surface. Custom colours to be arranged according to RAL.

The upper coloured surface may be made of EPDM rubber granulate or SBR rubber granulate.

EPDM granules provides long-term wear resistance and high resistance to weathering. An alternative to the more expensive EPDM granules could be surface made of stained granules of SBR, which is also perfectly for its function with considerably lower price level.

Both kinds of products are characterized by elasticity and flexibility. They are non-slip and flexible, which provides excellent protection for the fall.

Available thickness and sizes:
Thickness mm
Size mm
35
500 x 500
45
60
80
100

Application: playgrounds, playing fields, courts, parkways, etc.


products - elastic rims
For above RUBBER GRANULATE TILES we also recommend elastic rims that behave much better than circumcision concrete and perfectly protect tiled surfaces.

Flexible rubber rims are available in the following sizes:
Width: 50 mm
Height: 250 mm
Length: 1000 mm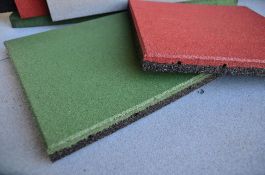 pic 1.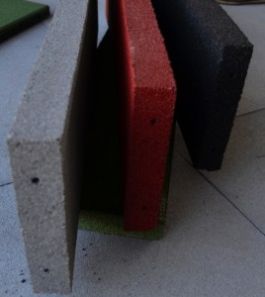 pic 2.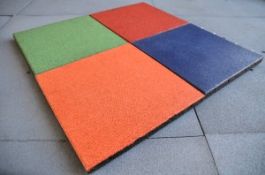 pic 3.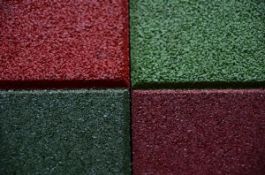 pic 4.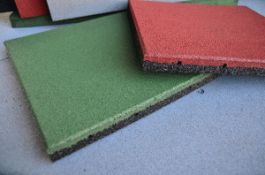 pic 5.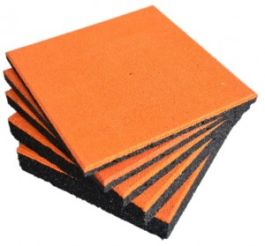 pic 6.